Office Technology Checklist: 6 Tips To Consider When Moving
Card Access Systems | Cloud Services | Managed IT | Moving Checklist | Moving Tips | Network Security & Cybersecurity | Office Copiers | Office Copiers, Printers, and MFPs | Office Technology Checklist | Print | Printers | Pro AV | Security Solutions | Surveillance Cameras | Temperature Scanning Kiosks | Video Conferencing

No matter if you're a small or large company, the act of moving all of your office technology from one office to another can be a hassle. From figuring out what equipment to take with you to assembling and reassembling all of your technology, moving can be a lot of work.
Having a thorough checklist to follow can help your company plan ahead and optimize its business operations. Understanding your current IT, print, and audiovisual infrastructures, and more; can help you discern which areas need improvement moving forward.
As a managed services provider, our team at LDI has worked with clients to help make their moving journey seamless. From the early stages of planning your full office move to the very end of ensuring that every printer paper tray is well stocked with the right paper for your needs, we know there is a lot to think about, that's what we're going to share with you so you can have the smoothest move possible.
This article will cover what an office technology checklist is and how it can help your company. We will then go over six effective solutions to consider when moving your office technology to another office. After reading this article, you will be better prepared for your current or future move and better understand a few solutions that can help during your moving process.
What Is An Office Technology Checklist For Moving?
Simply put, an office moving checklist is a list of items to consider before moving your office equipment from one office space to another.
These items can act as "to-do's" or food for thought before working with a managed services provider or separate vendors needed for each step of your journey.
Whether your company is downsizing or moving to a bigger office, moving your entire office to a new location includes many elements that require a lot of thought before action is required.
6 Tips To Consider When Migrating Your Office Technology
Every company is unique in how their office is set up, what equipment they need to fulfill their daily operations, and how many resources use said equipment. When moving, keeping an open mind about optimizing your workflow through a new office setup or change of equipment can help improve your team's efficiency and cut down on company costs.
Let's take a look at six helpful solutions to consider when it comes to moving.
1. Assess The New Office Space & Assembling Necessities
Get a feel for your new office space before planning which equipment to bring over from your last office or what new technology to invest in.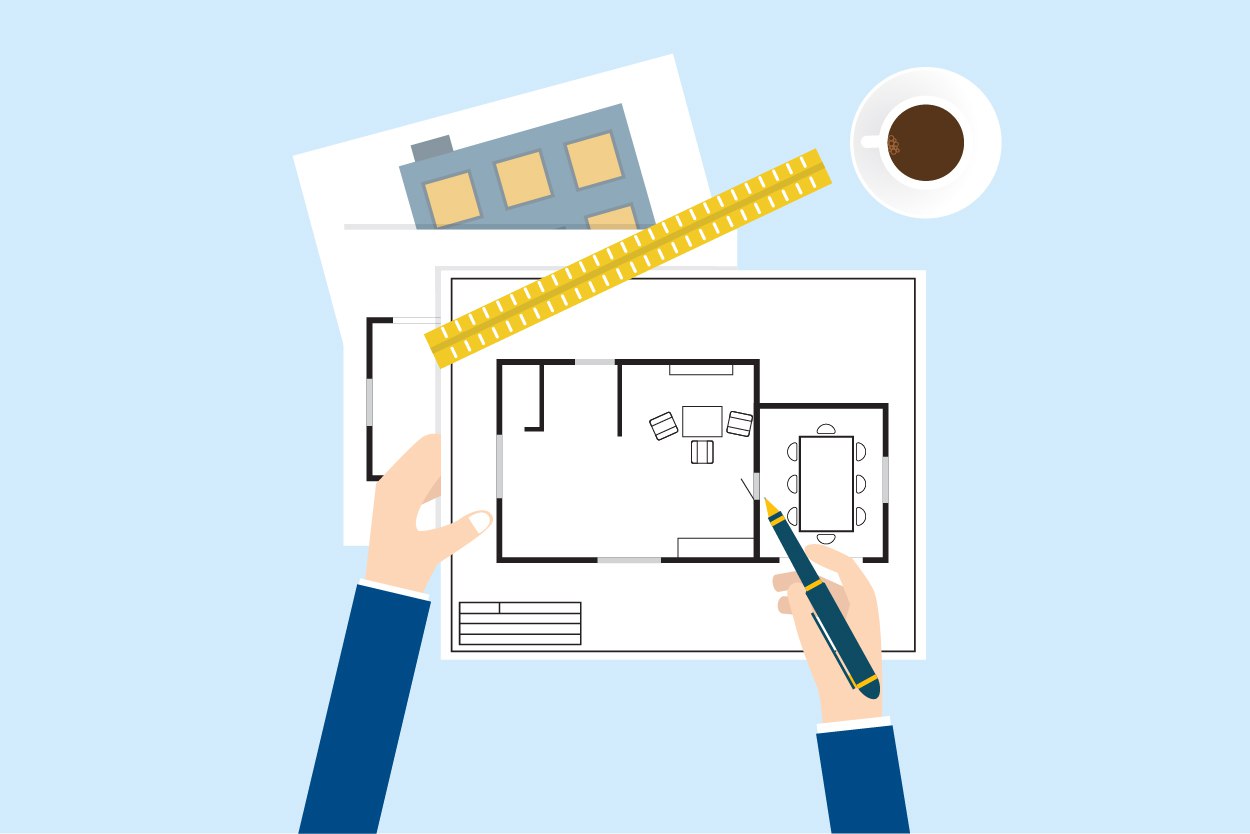 Understanding your new office layout, it's pre-existing wiring, and outlet placement can make it easier to make decisions regarding your technology.
For example, once you check if the wiring is done correctly or incorrectly, you may need to rewire and reroute, which needs to be addressed before connecting all of your equipment.
In some cases, it may be easier to work with a low voltage cabling technician to assess and design your network architecture just the way you want it. This ensures that the WiFi network meets your employees' needs.
After, consider your company's disassembling and reassembling needs. Scheduling team members, vendors, or a managed services provider to help with the transition is easy once a clear plan of action can be followed from the wiring to the last piece of installed software.
2. Optimize Your Print Infrastructure
Take a look at your new office blueprint and assess how many printing devices can accommodate the new floorplan. Get clear about how many people there are and how many printing devices can effectively support those people.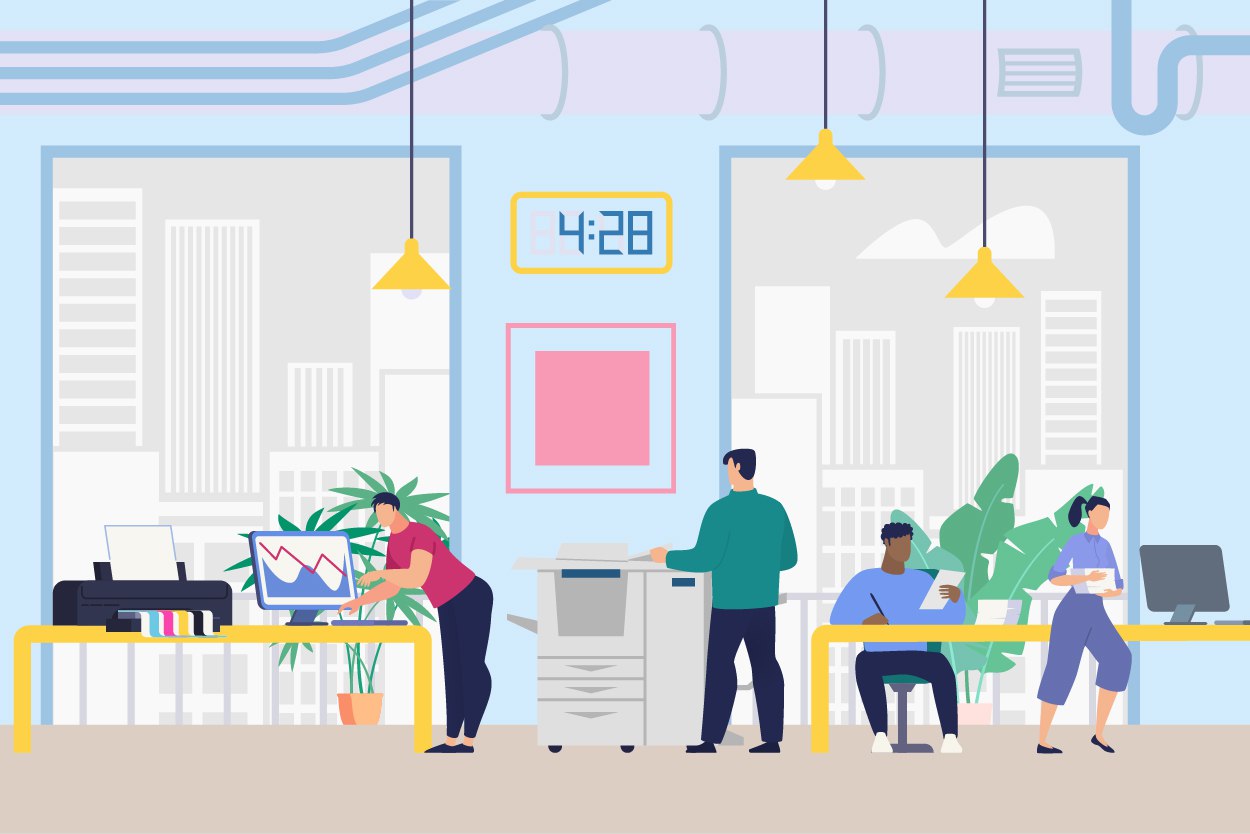 For example, if there are upwards of ten people with similar printing needs, then a shared multifunction device can work. Downsizing from ten personal desktop printers to a shared multifunction device with secure access via code or card can help your company save money and wasted supplies.
While multifunction devices range in sizes, they were all ultimately created for the goal of multitasking. Multifunctional devices offer several features to increase one's productivity levels.
Once you have assessed your floorplan, determined the number of printing devices, and grasp what your printing goals are for these devices, the next is figuring out how to manage this new print environment and optimize your employees' workflow.
Next, consider which print software applications are needed to optimize your employees' workflow. Software applications can improve workflow, reduce waste, and make your team more efficient in delivering quality work to clients and co-workers.
More specifically, print management software such as UniFLOW, PaperCut, or Equitrac can help monitor your print and copy output, calculate print costs, manage printers, and more.
Various applications cater to specific vertical markets. Choose an application that best falls in line with your company's needs.
3. Plan Out The Conference Room Setup
The state of conferences has changed from regular in-person meetings to video conferences held over Zoom, Microsoft Teams, or other platforms due to COVID-19.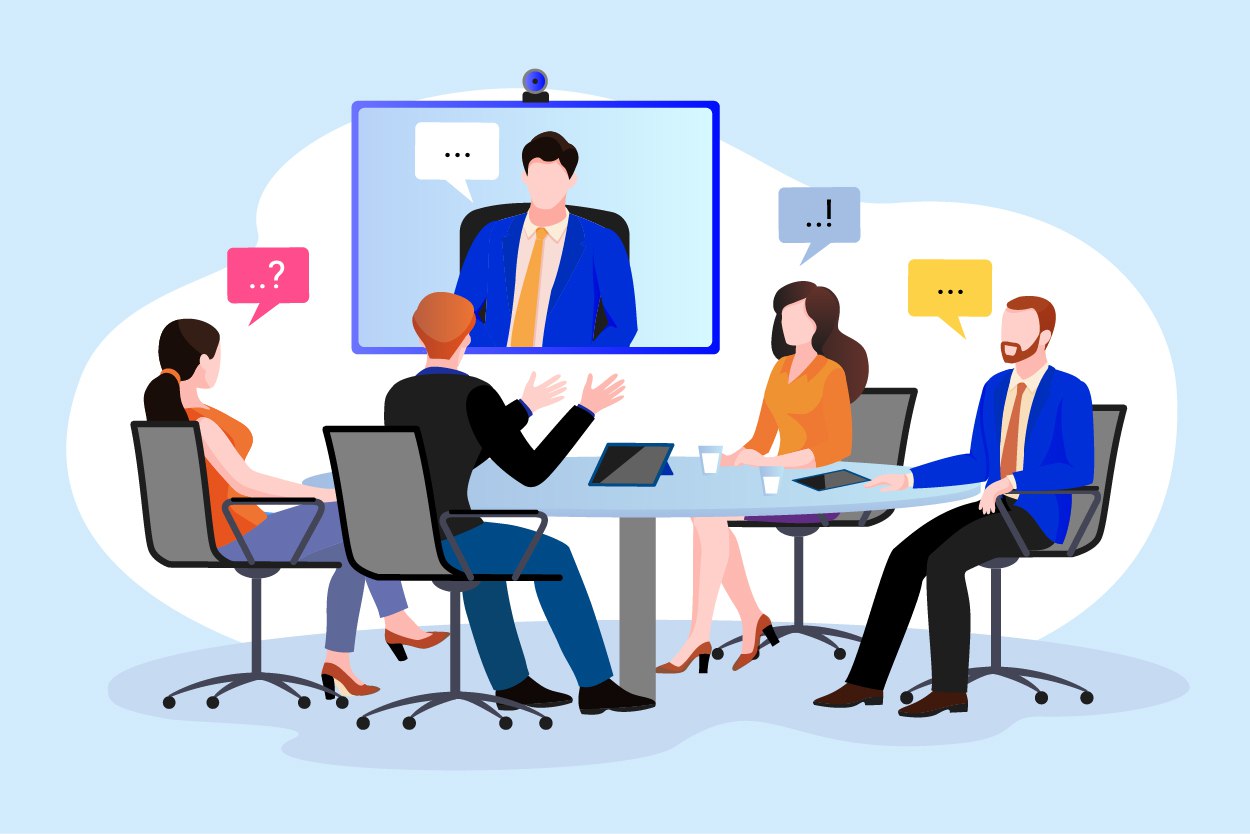 Now that most companies return to working in the office, reimagining how to meet safely in a conference room is vital. Choosing a large enough conference table or huddle space for employees to sit a safe distance apart will enable them to communicate effectively while keeping them safe.
Once you have decided which of your new office's rooms will be dedicated to conferences, it may be helpful to consider how many employees will be working in the office and how many will be working remotely, if any.
Having this information will help you decide on the size, type, and the number of displays needed, as well as the audio capabilities your company requires to set up and conduct a successful video conference.
In addition, digital signage helps provide essential real-time information such as touchless booking and scheduling, workplace insights, safety protocol, quick visibility, and more.
A conference room acts as a collaborative space for team members to showcase ideas, communicate effectively, train junior team members, and conduct interactive activities. Ensure that your new conference room's audio and visual capabilities are set up correctly for all team members to see and hear what is being discussed in a particular meeting.
4. Consider Migrating Your Voice Communications To The Cloud
Take a look at your company's current phone system. Do you plan on bringing desk phones to your new office location, or are you interested in using a unified communications platform?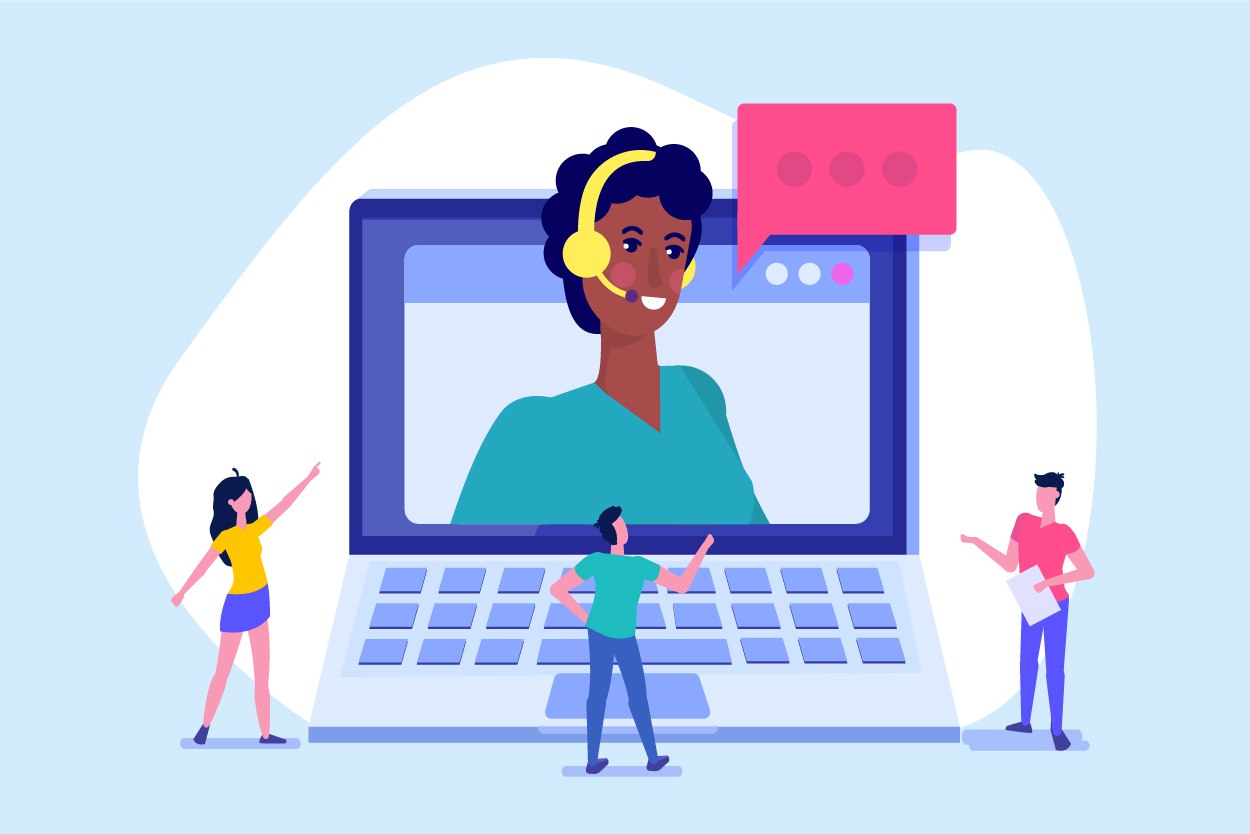 While we all know what a desk phone does, a unified communications (UCaaS) platform is cloud-based and bundles several types of digital communication into one package. From email, online chat, mobile applications, website live chat, and talk to voice and video calls, unified communications make it, so you do not need to depend on a landline to make or receive calls.
Migrating your voice communications to the cloud enables employees to work autonomously and responsively, seeing as calls are less likely to be missed.
Cloud-based voice communications enhance staff mobility and flexibility within your company to choose from various hardware or software applications to conduct business.
5. Manage Your IT & Cybersecurity Needs
Before moving all of your technology over from your last office, consider which technology is outdated, broken and what your possible cybersecurity gaps are.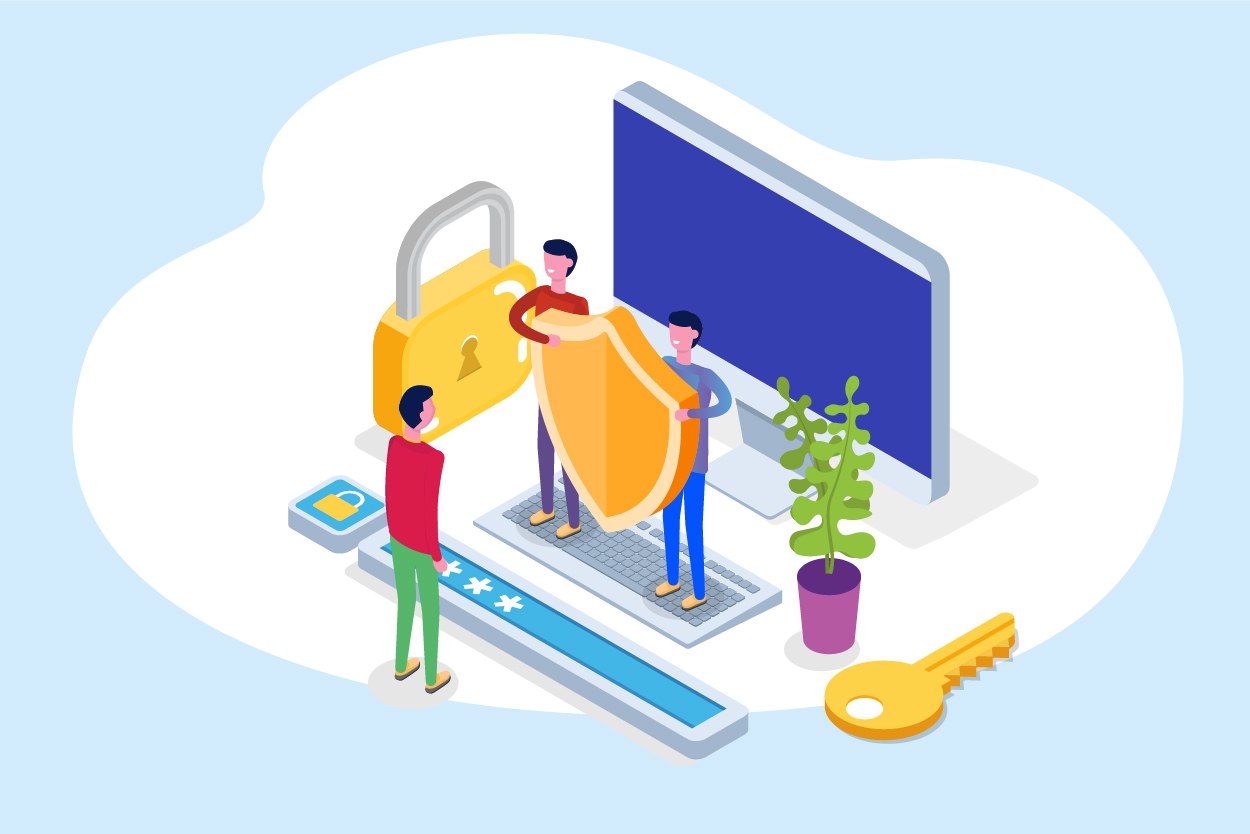 Uniformity is key when it comes to good IT services and cybersecurity. While a Managed IT Provider can help your company move, so can your internal IT team. Either way, ensure that all of your software, malware protection software, and firewall software are up-to-date upon installation.
Additionally, consider performing an IT security assessment and creating a reliable cybersecurity plan before settling into the new location. Understanding what threats you're up against from the onset can help mitigate potential data breaches and ransomware attacks.
6. Implement A Reliable Security Infrastructure
A reliable security infrastructure includes security-related equipment that enables your company to conduct business operations safely.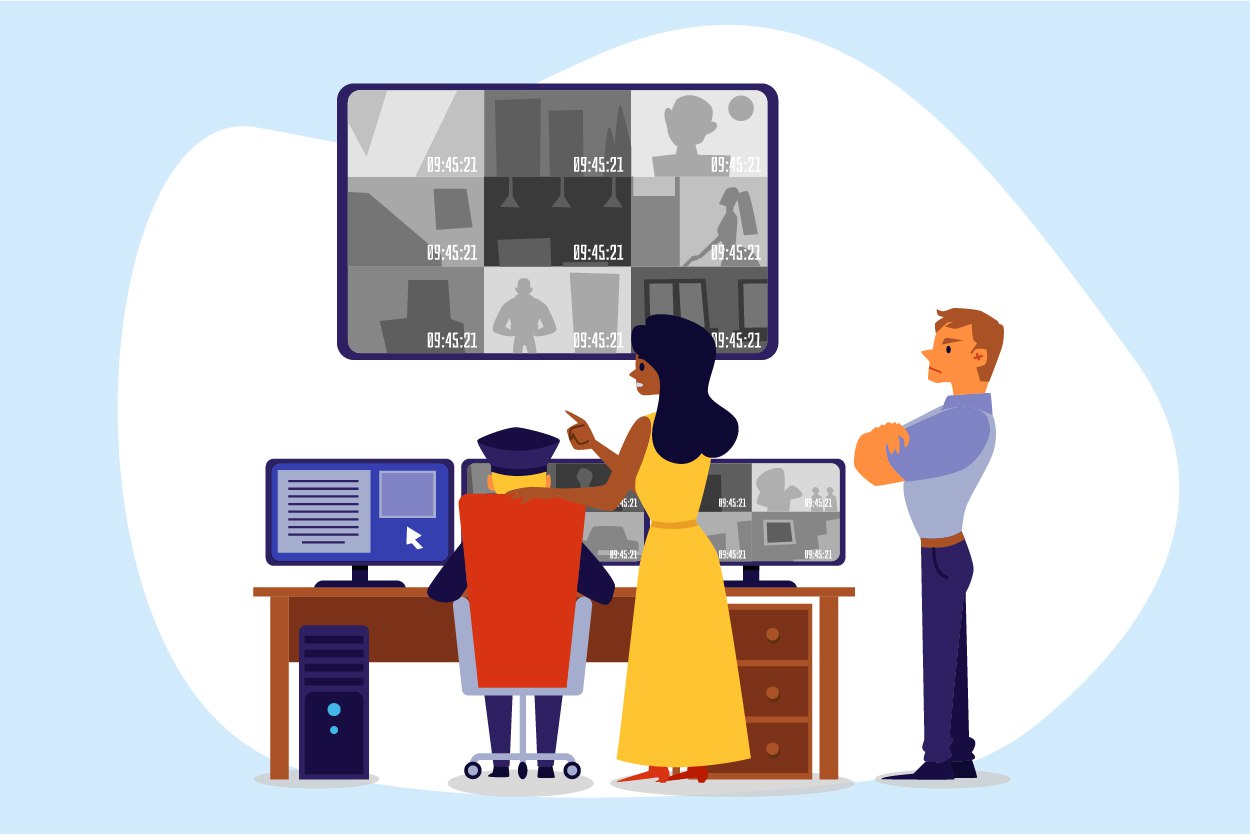 Security equipment such as security camera systems, temperature kiosks, and card access helps protect employees in different ways and should be considered before the move.
Security Camera Systems
A security camera system with remote access can help your company monitor employee attendance, safely identify and deter the threat from happening, keep track of customer interactions, and if COVID-19 safety protocol is being followed.
Remote access security camera systems allow any employee with permission to view what is happening at the office while working from anywhere.
Temperature Kiosks
Including a temperature kiosk in your new office entrance can help read and track employees' temperatures.
This vital information can help prevent the spread of COVID-19 through a non-touch screening solution that uses infrared (IR) technology.
Card Access
For secure physical access, employees can use a key card or smart card to access their new office and particular rooms that house sensitive information.
Card access provides an authentication method that tracks when and where an employee has entered.
Ready To Move Your Company's Technology To Another Office?
There are many layers to consider when moving your company's technology to a new office space. However, understanding which elements to prioritize is critical in building out an office moving checklist of your own or abiding by one that's premade.
At LDI, we know how stressful dealing with several vendors can be during the moving process. LDI can help coordinate all or some of the technologies and services you may be considering before moving. LDI can help your company consider packing lighter by not bringing bulky outdated technology equipment over to your new location.
LDI works with customers to understand their inspiration behind the move to grasp what the company is moving for and what they are looking to gain from their new space. LDI then assesses the new office layout and suggests new ways of optimizing your office technology to serve your business needs and goals better.
Learn more today from an LDI representative about LDI's moving solutions.
{{cta('cfcda888-ad76-4a21-b4b7-9970a049d338′,'justifycenter')}}