What Is Managed IT Services?
Managed IT | Managed IT Provider | Managed IT Services | Managed IT Services Cost
An effective IT framework is imperative in today's world, but many companies often fail to meet the standards for running a successful operation. Managed IT services are one way to get world-class IT management without the stress of doing it yourself.
If you're considering Managed IT services for your business, this article will answer all your questions and provide a well-rounded understanding of what Managed IT services are.
Table of Contents
What Is "Managed IT"?
Managed IT (MIT) stands for managed information technology. 'Managed' refers to a third party overseeing an organization's IT infrastructure landscape. MIT providers are responsible for establishing and maintaining IT systems and providing tech support.
What Is a Managed Service Provider (MSP)?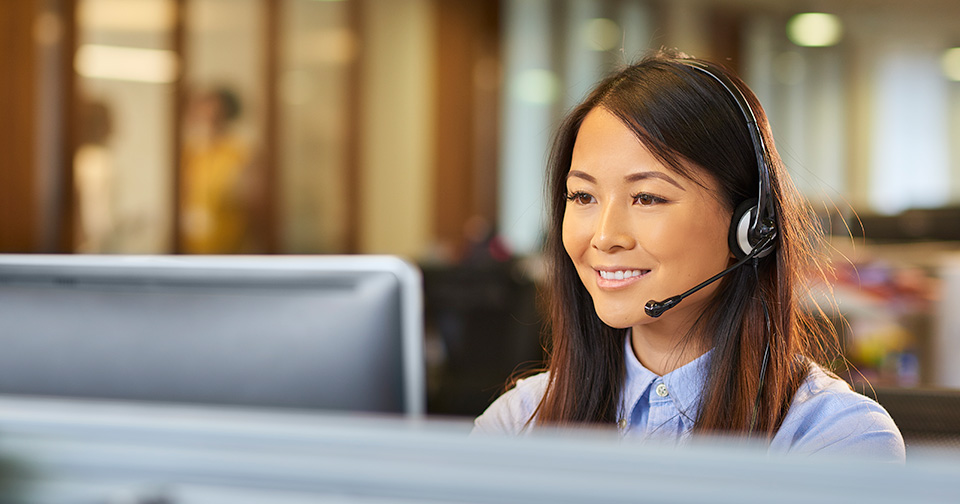 A managed service provider (MSP) is a third-party organization that monitors an aspect of another organization (think manages + service). Businesses, nonprofits and government agencies hire MSPs for services like managing communication networks, information technology (IT) infrastructure and security systems. Depending on the organization's size, an MSP's involvement can range from taking over the day-to-day operations to overseeing strategy and planning. MSPs help organizations improve efficiency in their workflows by outsourcing complex functions of their business.
What Are Managed IT Services?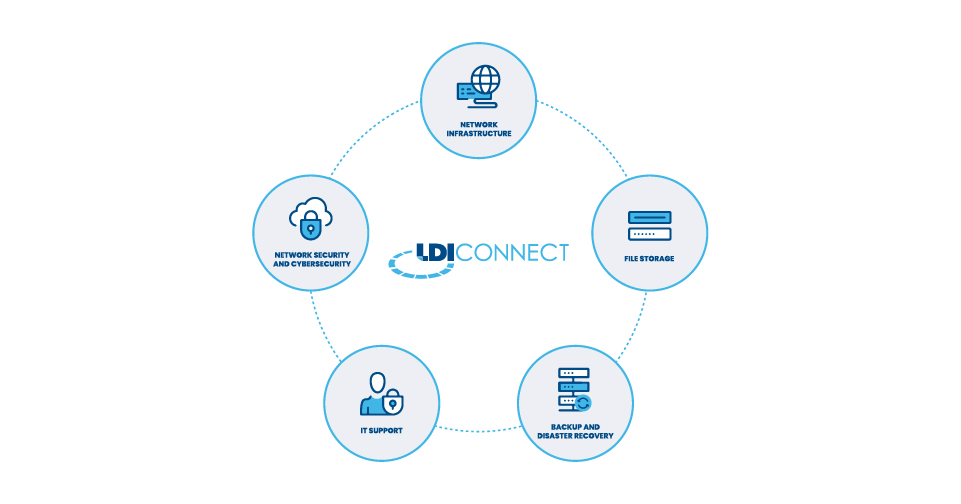 Managed IT services can include an assortment of hybrid or remote tech management options, such as:
Network security and cybersecurity

Network infrastructure

File storage

Backup and disaster recovery

IT support
One of the primary focuses of an MSP is to help manage your IT environment while offering a consultative approach to handling your IT operations. Some processes may include running an IT network security assessment and penetration test to evaluate your current security posture; another procedure may involve implementing the right malware protection software on all network devices.
In addition, Managed IT services include IT helpdesk support from industry-certified experts who mitigate the risks regarding security and compliance issues. These experts are well-versed in the latest technology and can quickly implement systems that help protect your business's valuable information and connect your employees to improve productivity.
Most Common Managed IT Services
Email Spam Filtering

Data Storage and Backups

SIEM/Log Management

Security Awareness

Network Monitoring

Advanced Endpoint Security
Benefits of Managed IT Services
Managed IT is not just another subscription service for your business; it's a simple and effective way to relieve all or some of the burdens of IT management from your team. Here are a few of the main benefits of utilizing MIT services:
Predictable, Low Costs
A massive perk of getting monthly MIT services is that it can cut costs and make budgeting more predictable. In-house IT departments are expensive to maintain and come with many unexpected expenses. Managed IT providers can support in-house teams or oversee all IT management for predictable low monthly costs based on the number of users or devices.
Proactive Maintenance and Expertise
When you utilize Managed IT for your organization, you get access to a team of experts responsible for setting up, maintaining, and supporting your IT infrastructure. MIT providers are there to fill in gaps that internal departments either can't solve or lack the capacity and resources to fix. It's the difference between spending additional time and money on troubleshooting or simply placing a request and having the issue resolved the next day.
Responsive, 24/7 Support
When you partner with a provider for Managed IT services, the provider will monitor and track your whole IT infrastructure to patch any vulnerabilities they find. An MSP will deal with security risks before malicious actors take advantage of them. Likewise, many providers offer 24/7/365 help desk support by phone, email, or online chat whenever you need it. This is a huge benefit to organizations that need more resources to solve multiple issues at once.
How Much Do Managed IT Services Cost?
Depending on your needs, Managed IT services come in all shapes and sizes. This makes it difficult to assign a standard sticker price, so MIT providers create flexible options that allow for customized packages for businesses of all sizes. The two main pricing models for Managed IT are per-user and per-device.
Understanding the Pricing Models
This pricing model is commonly offered among MSPs because it's easy to showcase costs for prospects. Per-user pricing models cover all of the IT needs of a user, regardless of the number of devices they use. Prices typically start at a flat fee of around $100-$150 per user per month.
While customers pay more as their number of users increases, this pricing model does not include the number of devices the MSP has to maintain within their environment. The per-user pricing model is an excellent plan for those with tighter budgets and robust forecasting to add more users as their organizations continue to grow.
The per-device pricing model is the simplest of all pricing models. The most significant difference between the per-device pricing model and the per-user model is that an organization is billed per device instead of per person.
Managed IT providers may designate an individual fee per device, including desktops, tablets, mobile phones, printers, copiers, and servers. The average price for the per-device plan can range from $10 to $100 per month but quickly rises as users add more devices.
What to Consider When Looking at Managed IT Services
If you're considering Managed IT services for your organization, there are a few things you'll want to know before you sign up. It's important to note the differences between Managed IT and IT outsourcing, such as the unique business models, pricing and maintenance and preventative measures. Additionally, you'll want to find the right MSP for your needs. Below are five tips to help you choose the right Managed IT provider for your company:
Make sure they take active measures to understand your business.

Find an MSP that cares and takes a proactive approach.

Look for an experienced MSP that can manage remote, hybrid, and in-person environments.

Seek out an MSP that offers more than just Managed IT services.

Iron out the response time in which an MSP will help you solve a problem.
LDI Managed IT Services
As an office technology provider, LDI Connect understands how important it is for a company to have reliable IT services. For over ten years, LDI has provided Managed IT services to clients who value proactive IT maintenance, dedicated support teams, and more time to focus on driving their business forward.
Whether you need help with day-to-day aspects of your IT management or want to outsource complete control, we have the resources and capacity to ensure your IT infrastructure works for you and not the other way around. Our services include a complimentary current network assessment, proactive maintenance, strategic planning, and 24/7/365 support. Click the link below to learn more about Managed IT from LDI Connect.