LDI Online Privacy Statement
LDI is committed to protecting your privacy. While it is not necessary to provide any personal information when you visit this website (Site), if you do provide information online, you should know that LDI strives to protect your personal information. This LDI Online Privacy Statement (Privacy Statement) discloses our information gathering and dissemination practices and explains how LDI uses and protects personally identifiable information that we receive from our Site.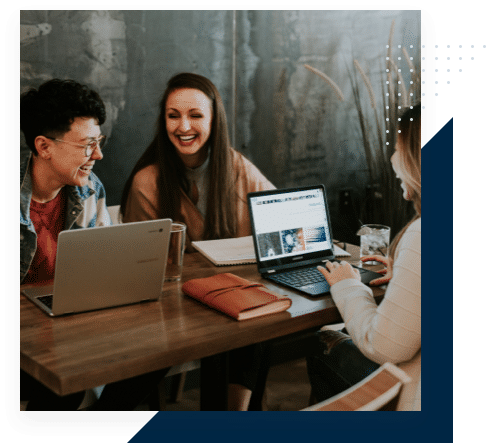 Privacy
Privacy Statement
This Privacy Statement and the policies described below are subject to change from time to time. LDI encourages you to review this Privacy Statement periodically to confirm our current Site policies.
Collection of Personal Information
This Site gives you the opportunity to contact LDI online. LDIs online form asks for common types of personal information, such as name, phone number, e-mail address, equipment identification number, model or serial numbers, and your personal comments. We ask for this information to better serve you with a question about a product or service, to learn more about a product or service, or to ask for help with a product you already have. Once you provide us with personal information, LDI assures you that it maintains the information it receives online in strict confidence. The information will be used only to support your customer relationship with LDI. LDI will not sell, rent or lease your personal information to others.
Sharing Personal Information with Others
LDI provides your information to reputable organizations that help us to fulfill your order. For example, we use companies to verify and process credit card transactions, to deliver packages, to schedule and perform product installations and to administer service programs. We may share information with others who help us analyze sales data, maintain our records, and provide other services for LDI. We may also share your information with companies that act on our behalf and at our direction to notify you of additional LDI products and services. LDI shares your personal information with non-LDI companies only to the extent necessary to complete your transaction and, when we share, it is subject to their agreement to treat it as confidential business information and with the understanding that it may not be used for any purpose other than to perform their specified function.
LDI reserves the right to notify its customers about administrative matters that pertain to their LDI accounts. When required by law, LDI will share information with government agencies, in response to formal requests such as subpoena or court order made in connection with litigation or arbitration proceedings directly relating to the domain name registration or other services we provide, and for the purposes of fraud protection and credit risk reduction. If LDI or substantially all of its assets are targeted for acquisition, personal information may be disclosed on a confidential basis as part of the due diligence or investigative efforts of the potential acquirer. In the event of any actual acquisition, your personal information may be transferred as part of the transaction to the acquirer.
Collection of Non-Personal Information
LDI collects non-personal information through cookies. A cookie is a small file that is placed on your hard drive by a web site. It acts as a unique identifier for your computer, but cannot be used to identify any individual, only machines. This file identifies specific information about previous visits to the site. LDI uses cookies to recognize repeat visits to our Site and to enhance the users web navigation experience at our Site.
Non-personal data we collect may include the pages visited, unique URLs visited within our web properties, how long they stay, browser type and IP address. The cookie information that LDI collects helps us track the number of visitors to the Site over time and determine whether these were new or repeat visits. For the purpose of internal analysis, LDI also uses cookies to track pages visited during a single session. LDI uses this information to adjust the presentation of our Site and to make it more relevant to our users.
Information collected by LDI through the use of cookies is maintained as confidential data and is not shared beyond the company and its authorized agents.
Most browser applications allow you to block or limit the use of cookies. You may consult the Help Menu of your browser application for further details. If you block cookies on your browser application, you will not be able to use some of the features on the Site.
Deciding on How to Receive Promotional Communications from LDI
LDI may send you promotional e-mail about products or services that we hope will be of interest. You can choose to discontinue receiving such promotional e-mail. Each promotional e-mail we send contains a link allowing you to discontinue future e-mail from us. You may also send your request unsubscribe@LDIcolortoolbox.com to unsubscribe at any time to indicating the e-mail address you wish to unsubscribe. Or, you may call or write us to discontinue receiving future e-mails.
LDIs Commitment to Data Security
LDI is committed to protecting its users privacy and that its systems meet industry security standards. LDI has put in place appropriate physical, electronic, and managerial procedures to safeguard personal information collected online. However, no data transmission over the Internet can be guaranteed to be completely secure, and we cannot guarantee the security of any information you transmit to us. You transmit such information at your own risk. LDI will continue to assess new technology to evaluate its ability to provide additional protection of your personal information.
Children's Online Privacy
LDI is committed to the preservation of online privacy for all of its visitors, including children. LDI does not direct any part of its Site to children under 13 years old. In accordance with the Childrens Online Privacy Protection Act, LDI will not knowingly collect personally identifiable information from children under the age of 13 years old. If you are under the age of 13, you must ask your parent or guardian to assist you in using any or all LDI web properties.