The Industry's Best Production Print Solutions
From make-ready to finishing, LDI Connect provides the production print equipment that enables you to be successful with graphic communications, publishing, transaction printing, direct mail and packaging.
Not all Production Print devices are the same!
Choosing the wrong equipment and the wrong support team can be a very costly mistake. LDI's Production Print Specialists can ensure that the equipment you select can consistently and efficiently produce the type of finished pieces you need. Learn about the positives and pitfalls before you make your investment to save time, materials and money.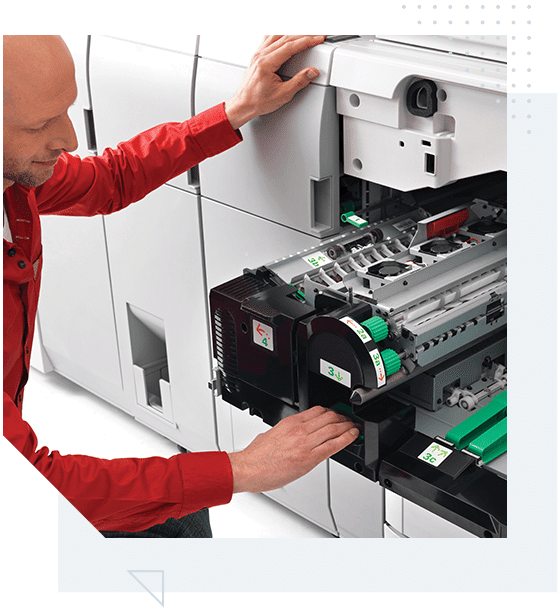 Pricing
Production Print devices can range in cost based on the speed of the device, size and weight of the materials you would like to print on and the wide variety of in-line and off-line finishing options that are available.
MANUFACTURER SOLUTIONS REPRESENTED BY
LDI Connect's Production Print Team
What Clients Are Saying About
LDI Connect Production Print
"LDI has provided production print and color graphics solutions from the best manufacturers in our industry."
Mo K., Owner Digitech Printers

Take Charge of Your Production Print Environment
We have given you ideas about improvements you can make to your in-house production print capabilities, but the next step is up to you. If we left any questions unanswered, there is a Production Print subject matter expert and specialist waiting to assist you.