5 Ways To Optimize Your Print Environment And Save Money
Managed Print | Office Copiers, Printers, and MFPs | Print
If you're running your own business, you know how important it is to work with a plan and budget in mind. But when it comes down to printing, it's easy to ignore the importance of tracking costs and taking the proper precautions to reduce them when you don't know how to.
The truth is, it is possible, but you may be unaware of the ways to optimize your print environment on your own.
As a managed print provider for over twenty years, LDI understands how essential printer copiers and multifunction devices (MFDs) can be to daily operations. LDI's Managed Print team works closely with clients to understand their print needs and goals by assessing their print environment to provide more individualized recommendations.
This article will provide five ways your company can optimize its print environment while cutting down on costs. By the end of this article, your company will have tips to work with that can help enhance your print infrastructure, activity, and costs.
What Are 5 Ways You Can Optimize Your Print Infrastructure & Cut Costs?
Optimizing your print environment is a personal experience, which means that every business's print environment consists of different printer copiers, multifunction printers, print security, and software applications.
Additionally, the number of print devices varies per business as well.
All in all, your print environment should best reflect the services your business provides and should be optimal in providing qualitative and quantitative results. What does this mean?
Ideally, your print environment needs to be equipped to handle the jobs you need to complete without breaking the bank.
Let's review five ways your business can optimize its print infrastructure while saving you money outlined below
1. Assess & Update Your Print Environment 
This can be easier said than done. But when was your business last to analyze its print equipment or spend time updating each printing device?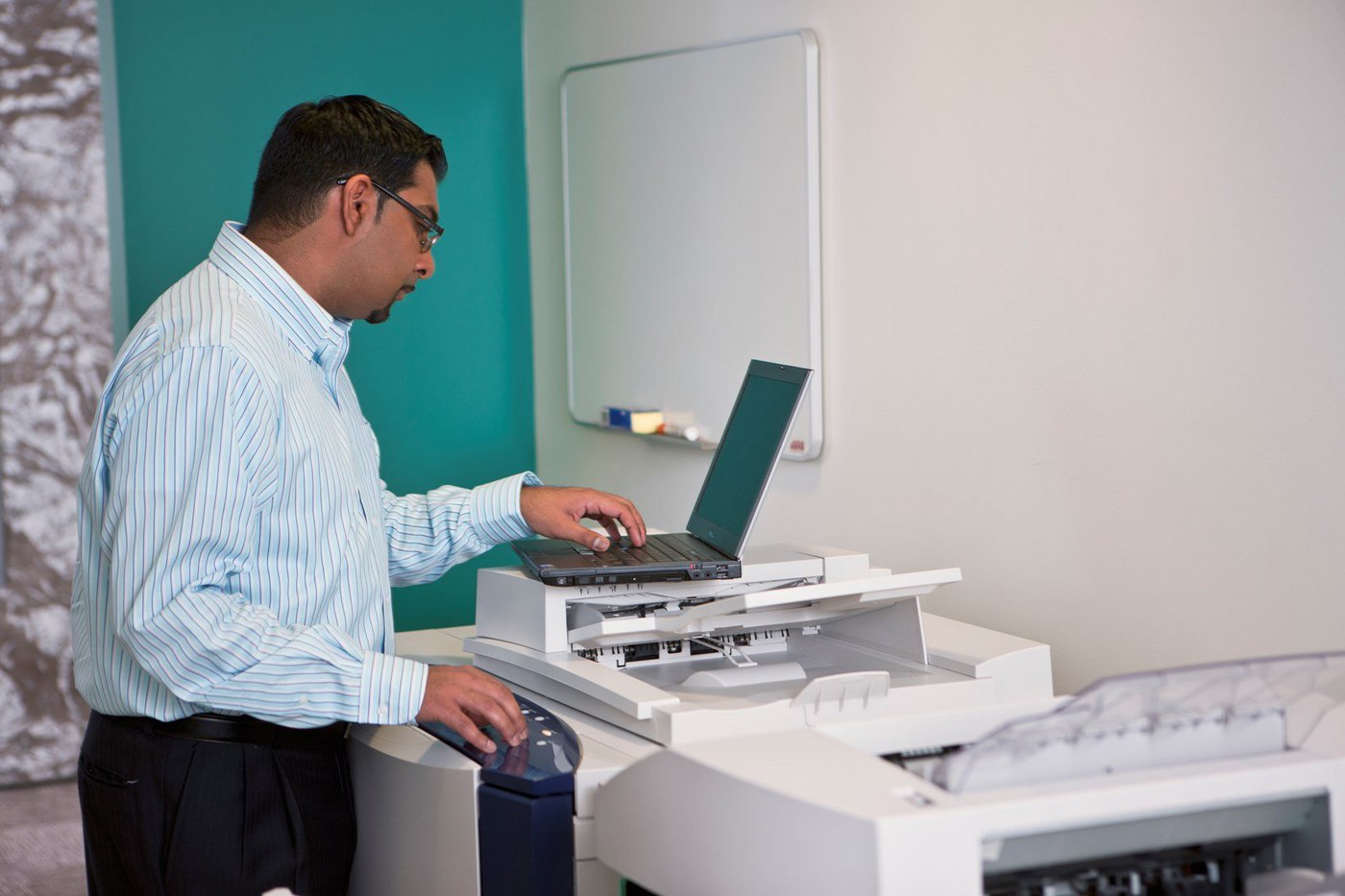 A good way of optimizing your print environment is to start by taking a closer look at the print equipment your company is using through a thorough assessment.
By analyzing each device and understanding which device is outdated and can use an upgrade, you can better understand where your money is going.
Your company has the option to work with a managed print provider that can help run a print assessment of your network.
However, if you already have a team dedicated to upkeeping your print environment, a thorough analysis of your device is imperative.
2. Evaluate The Cost Of Your Print Consumables
Once you've analyzed your devices, you can identify your high-cost print consumables.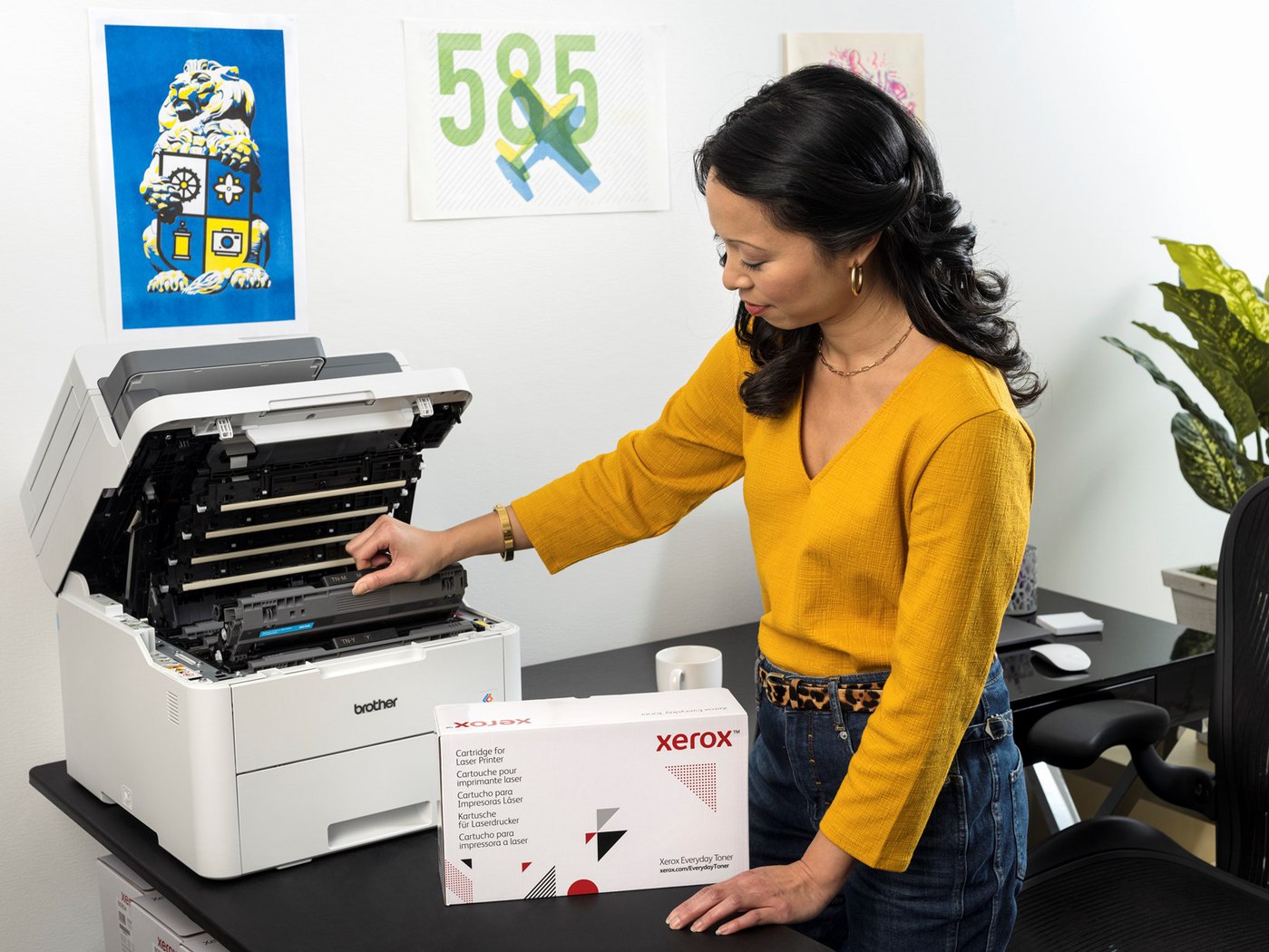 You can identify your high-cost print consumables by locating your outdated devices.
Keep in mind that the more outdated the device, the more costly the print consumables needed for that device. It is common to own print devices that have an operating cost of five times greater than required.
When you assess your print devices and how updated their software is, you can assess how much you spend monthly on print consumables.
From there, you can make an executive decision to choose lower-cost print consumables or work with a managed print provider that can be in control of ordering the correct number of print consumables per device, which is factored into a monthly service plan.
It's common to over-order print consumables or even order the wrong consumables for the devices you operate.
3. Right-Size Your Printer Fleet
We've all heard of downsizing equipment when relocating to another office. But have you heard of right-sizing your print equipment for a cost-effective way to meet your current print needs?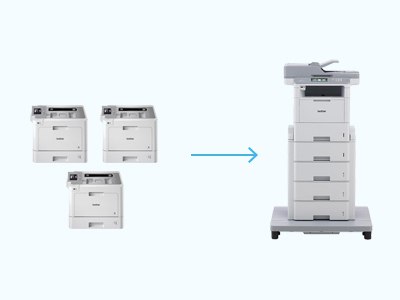 Well, let's say you've taken stock of every print asset you lease or own and have assessed whether they are in good shape to keep functioning.
An ideal next step is to ensure that both the placement and the type of print device can help meet your company's print needs.
For example, if you're a marketing agency that owns twenty printer copiers but only two of those printer copiers closest to the graphics department are being used, that's a clear indication that you can upgrade two of your printer copiers to multifunction devices to handle more jobs and possible get rid of the other devices that aren't being used.
The truth is there isn't a one-size-fits-all when it comes to optimizing one's print environment. That's the beauty of it.
There are many ways to optimize your office's print environment so that the employees that print the most can effectively complete their jobs without your business breaking the bank.
It might take some visualization on your part or even some consultative discussions with a managed services provider.
But the point is not to feel boxed in by only one print solution. Your print environment should reflect the work that needs to be completed.
So whether you're a company with a hefty marketing division or a human resources department in need of a more efficient printer fleet, consider your employee's printing needs first.
4. Use Print Software To Run Reports 
Today's print management tools such as uniFLOW and PaperCut can generate thorough reports of your business's print activity and costs.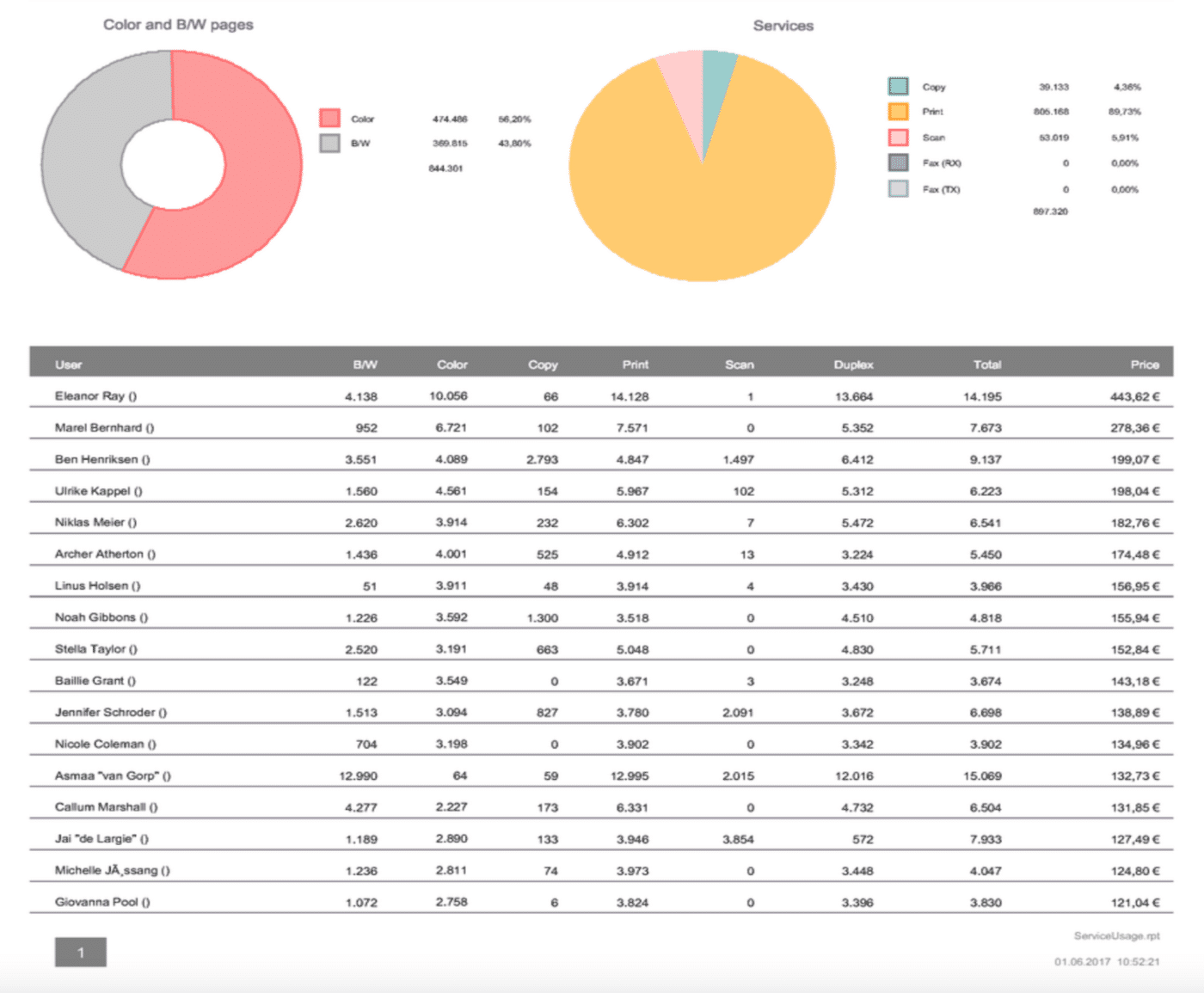 These monthly reports can get as granular as tracking the number of prints per device, employee, or enterprise-wide. Print software can give you direct insight into when or how much your employees are printing.
Reports offer businesses ease when considering the quantity of printing being completed and how much it's costing.
Think about it, with this kind of insight, your business can understand who's printing the most and what kind of prints they're printing. Understanding your employees better can help change the way you see your print environment.
Getting clear about what each printing device costs to lease in monthly payments can help you document and keep track of your expenses long-term.
5. Integrate Eco-Friendly Printing Practices
Enforcing eco-friendly printing practices in your company is not just helpful for the environment. Still, it is a cost-effective way of holding your employees accountable for the print jobs they complete.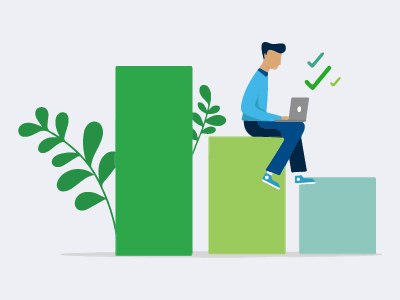 The integration of printing practices can help eliminate wasteful printing and cut print costs.
Outlined below are a few eco-friendly printing practices to have your employees follow.
Carefully review documents before printing which helps avoid accidental printing documents.
Configure double-sided printing within the printer settings to print fewer pages.
Share documents digitally or scan them instead of printing copies.
Print in black and white when color is not necessary for the print job.
Are You Ready To Optimize Your Business's Print Environment & Cut Costs?
Optimizing your print environment starts recognizing that your company's print workflow, environment, and costs can improve.
Where there's room for improvement, there's room for growth and a change in approach.
Suppose your business owns several printing devices and is spending quite a bit of money maintaining these devices. In that case, it may be time to reconsider the devices you own and optimize your print environment.
However, suppose you're a small business with only two printer copiers that is happy with the document output, efficiency, and costs associated with these devices. In that case, you may not need to optimize your print environment at the moment.
AT LDI, we specialize in optimizing our client's print environment to meet the needs of their business. Through a thorough print assessment and implementation of print solutions such as software applications and user authentication, we streamline their print process to make their day-to-day operations more efficient.
Learn more about how to enhance your print environment by reading our article about the five signs that indicated it's time to optimize your printer fleet.