6 Eco-Friendly Printing Practices Your Company Can Adopt For Sustainability
Eco-Friendly Practices | Eco-Friendly Printing | Managed Print | Print | Printing Practices | Sustainable Printing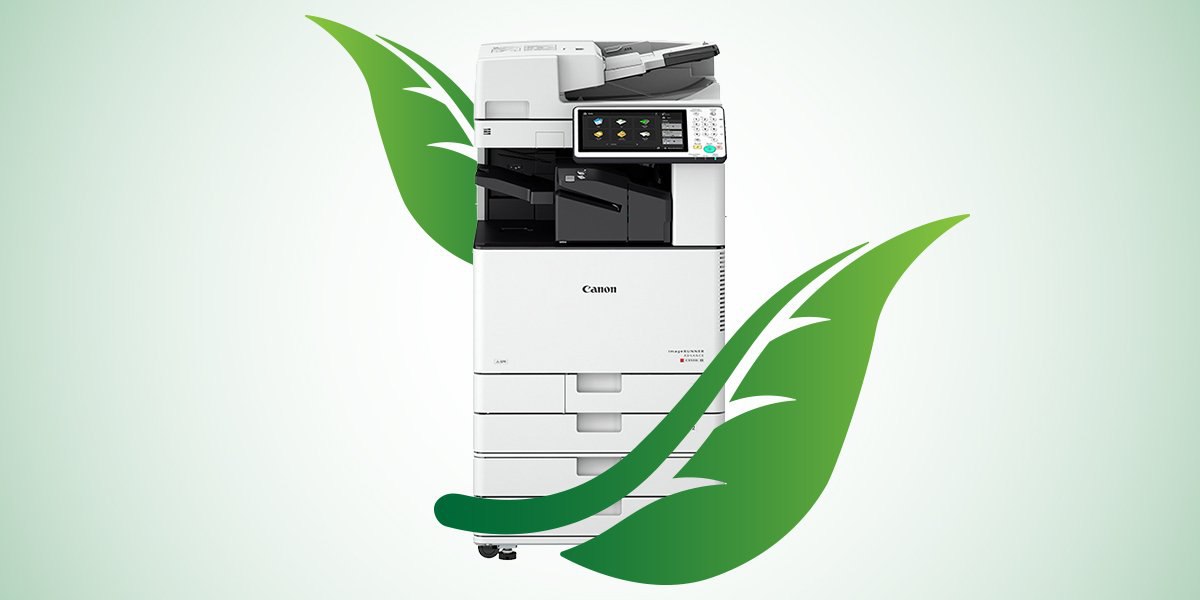 Printing is a common function of most office environments. However, many companies fail to notice the product and environmental waste they are creating when printing. Eco-friendly supply and printing practices tend to take a backseat to most companies focused on optimizing their workflow and productivity.
When wrong documents are printed, or a generous supply of toner gets accidentally reordered, printing can often seem wasteful. Luckily, printing does not have to be wasteful if best practices are implemented for your entire organization to follow.
LDI's Managed Print division specializes in helping clients manage their print infrastructure and implement eco-friendly print solutions. LDI provides clients with valuable insights regarding how often their employees print, what supplies are needed for the print jobs they're producing, and a time for when supplies will need to be ordered and replaced. LDI knows how important it is to make concerted efforts towards optimizing your current print solutions while implementing eco-friendly processes to enhance your business operations long-term.
In this article, we will specify six eco-conscious printing practices. By the end of this article, you will be more informed of easy practices for your company to follow and abide by moving forward.
What Are 6 Eco-Friendly Printing Practices To Know About?
Eco-friendly printing practices simply involve a more sustainable approach to utilizing your printing devices day in and day out. You can tailor your printing practices to fit your specific needs and sustainable goals.
Let's take a deeper look at six eco-friendly printing practices.
1. Implementing An In-House Recycling Strategy
Once you have decided to make your company's printing operations eco-friendly, recycling is a great way to start.
Setting up an in-house recycling strategy will help your employees stay consistent and aware of a system that helps mitigate waste.
To create an in-house recycling strategy that works, first target your company's most prominent contributors to waste. Next, develop a three-step process that your employees can abide by moving forward. This strategy will involve sorting the materials in separate containers, stacking the materials as much as possible, and then correctly recycling them.
Your company's in-house recycling strategy will need a designated employee to ensure that all steps are being properly executed. This recycling strategy will likely require additional labor dedicated to achieving a consistent recycling strategy.
2. Designating Printers For Specific Needs
Once you have understood your office layout, get serious about what printing devices are necessary and which are not.
For example, if every employee has their own desktop printer yet your office also has three shared workgroup printers or multifunction devices, does it make sense for your office to own or lease that many printers for the number of print jobs your employees have to fulfill?
Learn which of your employees require their own desktop printer due to their role and which employees can effectively share a multifunction device with others.
Designating your office printers for specific employees and their needs can help reduce waste, cut costs, and simplify workflow. It will also reduce excess clutter in the office.
3. Regular Maintenance & Cleaning
Routinely cleaning your printing devices will help your company get the most out of them. Failing to care for your printers can result in machine damage and decreased performance which leads to replacing the printer.
Whether you would like to hire a managed print provider to routinely clean your printers or assign an employee to effectively do the job, cleaning is a critical part of printer maintenance. Ensure that your company's printers are cleaned thoroughly to avoid an accumulation of dust, grime, or ink.
To effectively clean a printer, some necessary items you will need to have are:
Canned Air

Cotton Swabs

Rubbing Alcohol

Clean Cloth

A printer has serviceable parts that often get covered with dust.

To check on your printer maintenance, simply look for the utility and maintenance controls within System Preferences

. Once you

select your printer

within the list of printers, select

Utility

that will appear at the top of your screen.

Maintaining your office printers is critical in getting long-term use out of them.

4. Printer Usage Monitoring
Monitoring and auditing your printer and copier usage are beneficial in any office environment.
Without printer usage monitoring, offices can overorder a ton of color toner and ink and end up throwing away excess paper. Being unaware of the supplies you require to fulfill your day-to-day printing needs will cause your company to overspend and waste products.
To correct any printing behavior, understanding where the waste is, is critical. Utilizing printer applications such as PaperCut or uniFLOW are great ways of obtaining information regarding printer usage from various employees or departments.
Printer usage monitoring applications can help your company stay abreast of key information such as, what types of documents are being printed, what printer are they printing on, the ink color that's being used more often, and which printers tend to be used more than others.
Did you know that printing to a multifunction device can be up to a 1/3 less than printing to a desktop or workgroup printer?
These findings will enable you to create thorough reports to show to your employees or teams. Providing your employees with documented printer usage information will allow them to change their behavior.
In utilizing the software mentioned above, your company can set up a printing policy that sets up printing rules for your office based on the acquired printer usage information.
5. Choosing An Energy Star Certified Printing Device
ENERGY STAR is a widely trusted label on products that meet energy-efficiency requirements created by the U.S. Environmental Protection Agency (EPA).
ENERGY STAR-certified printers and copiers do not use as much energy as other printers and copiers without sacrificing performance.
Companies can still implement eco-friendly printing practices with or without an ENERGY STAR certified printing device. However, ENERGY STAR devices are identified as more efficient and sustainable products.
6. Utilizing Energy-Saving Mode
Setting each of your office printers to energy-saving mode or power saver mode saves power by leaving the printer on standby.
Energy-saving modes are featured on many of today's printers and can contribute to adequate energy savings.
While printers vary in make, design, and functionality, some may consume significantly more power than others.
Ensuring that your office printing devices are on the energy-saving mode will help you save money that you may be paying per kilowatt-hour and can in saving energy.
Ready To Implement Eco-Friendly Printing Practices At Your Company?
Eco-friendly printing practices start with a simple initiative to be more sustainable. By simply getting serious about your company's printing operations and the waste that follows, you are already taking a massive step in a sustainable direction.
At LDI, we provide managed print services to clients looking to optimize their printing operations, contribute to high-quality output, monitor their printer usage, all while maintaining a sustainable approach. LDI's Managed Print division knows how important it is to use eco-friendly methods to get the most out of the supplies you order and the printing devices you already have.
Set up a one-on-one consultation with an LDI representative today to learn more about eco-friendly printing solutions!
{{cta('c45c4ecb-9a32-4d70-a74e-ea273d2d10ef','justifycenter')}}