Printer Copier Repair: 4 Benefits Of Remote Support
Office Copiers | Office Copiers, Printers, and MFPs | Print | Printers | Remote Support
When you hear the words "printer copier repair," what comes to mind for you? Perhaps you envision a technician hunched over your multifunction device, unable to tend to your issue entirely. Or maybe you have spent over an hour on the phone with a technician who could not help you.
The idea of getting someone to repair your device effectively can be daunting. No matter your fears, printer copier repair should be made easy and seamless for the customer. While an on-site printing technician can fix your multifunction device, a remote technician will work with you via phone or your computer.
As a managed services provider, LDI works to ensure that customers are well tended to from the very beginning. First, LDI assesses your current print infrastructure to get a proper rundown of what machines you already have and what your business requires. Then we can effectively provide you with multifunction device options.
LDI then handles the installation and implementation of any firmware or software needed for you to run your multifunction devices from your office effectively. Most importantly, we provide both onsite and remote support to help your company should any issue or concern arise.
This article will inform you of the four significant benefits of remote support for your multifunction devices. By the end of this article, you will know what to expect when acquiring remote support for your multifunction device.
What Are 4 Benefits Of Remote Printer Copier Repair?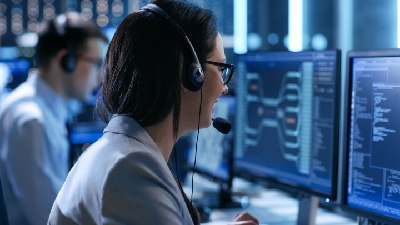 Managed Services Providers can provide remote technical support that is tailored to your technical needs and goals. Through remote access, technicians can gain entry to an individual computer or entire computer network to resolve your printer copier issues.
Via remote support, most issues can be resolved and tended to. Let's dive into the four top benefits of remote printer copier repair.
1. Step-By-Step Assistance
Through the process of remote copier repair, you will work one-on-one with a trained technician that can provide you with a step-by-step approach to remedy your issue.
Instead of wasting time searching for quick fixes online, your remote technical technician can assist you with a solution in under an hour. By simply remoting onto your individual computer or company's computer network, the technician can walk you through exactly what to do to get your printer copier up and running again.
One of the main perks of remote support is learning from the issue at hand by seeing what the technician does to fix your problem. Whether guided through a phone call, remoting onto your computer, or both, you will be able to see the steps to take to help you in the future should this same issue come up again.
From the most common printing issues to the most absurd, a trained technician should provide a step-by-step approach to help you.
2. Faster Response
Waiting for someone to become available and help you via onsite support can be an all-day occurrence. Luckily, remote technical support is given the second someone answers the phone.
With remote support, you do not need to worry about someone traveling to your office to fix the issue at hand. Due to technical support agents not needing to go onsite, more time is spent servicing your problem, ensuring that your company receives the utmost support a lot faster.
Also, by getting help sooner than later, your workflow can continue with minimal disturbance.
3. Less Intrusive Approach
Through remote support, trained technicians can effectively help you solve your issue without invading your personal space.
All that is needed for remote support is granting the technician authorization to access your desktop. In getting remote support, you do not need to leave someone unattended at your desk to fix your issue.
You can simply continue work on another computer or decide to walk through the repair process with the technician as they're solving the issue.
4. Flexible Remote Support Hours
Remote Support only requires that your computer system stay on. Depending on the managed service provider, some offer remote support 24/7, while others operate within regular 9 to 5 business hours. This gives your company the option of tending to a printer copier-related issue at various hours of the day.
Besides granting technician access to your individual computer, technicians get to troubleshoot and upgrade your computer at various times of the day and even after business hours if it's easier for you.
Remote support provides flexibility which allows you to carry out your day-to-day business operations while the issue at hand is being fixed.
Remote support provides you with the information required to remedy the problem on your own if it happens again in the future.
Is Remote Support Right For You?
Remote support can make problem-solving a lot less stressful. While not every issue can be solved remotely, remote support is still a successful option that can assess your problem before getting onsite support.
At LDI, we know how trying it can be to get good helpdesk support, whether remote or onsite. We are here to offer you guidance and support during the entire repair process. Our Managed Print Services division can significantly assist you with any questions you may have regarding installation, implementation, and helpdesk support.
Reach out to an LDI representative today, and we'd be happy to help answer your questions