Understanding UCaaS: What Is It?
Cloud Communications | Cloud Services | Cloud Services Provider | Cloud Solutions | Collaboration Solutions | UCaaS | Unified Communications
If you haven't already noticed, the way we work is changing drastically. Every aspect of business, from sales to human resources, is becoming more efficient with the help of new technologies. Where and how we work are also changing, including locations and communication methods. That's why it's important to know, "what is UCCaS?"
According to the career experts at Zippia, 26% of U.S. employees currently work remotely, and an estimated 36.2 million Americans will work remotely by 2025.
For companies with employees across the country (or globe), it can be especially challenging to communicate as easily and effectively as it is in person. One way savvy businesses work around this challenge is with UCaaS, or Unified Communications as a service. Let's take a look at what UCaaS is, the features and benefits of having Unified Communications, and where you can get UCaaS solutions to enhance your everyday business strategies.
What is UCaaS?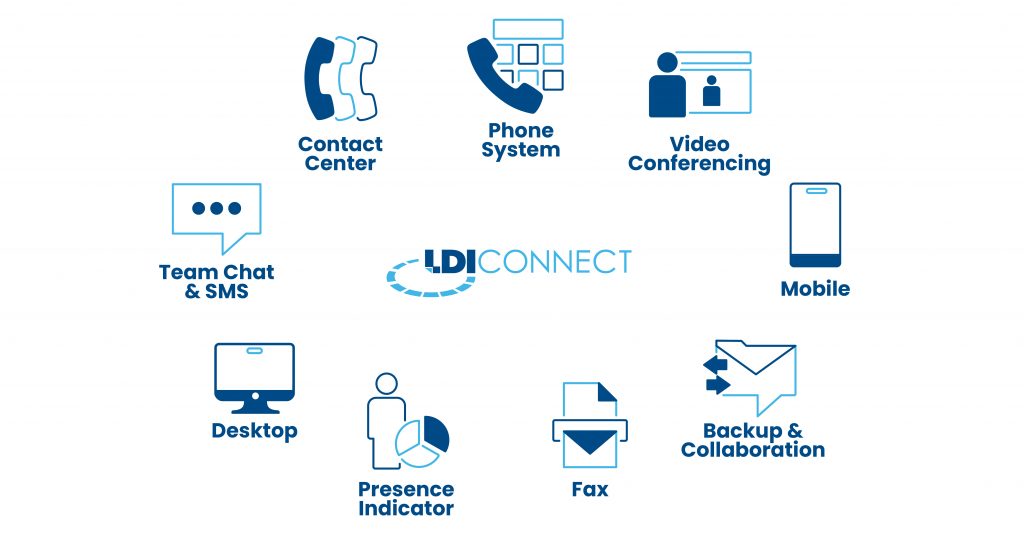 As noted above, UCaaS stands for Unified Communications as a service — a cloud-based resource many rely on for streamlined workplace communication. UCaaS products allow teams to work collaboratively through one platform vs. jumping across multiple channels and devices. Common UCaaS products include platforms like Zoom, Microsoft Teams and LDI Elevate.
To further understand what UCaaS is, let's define what "SaaS" is.
What is SaaS?
SaaS, or software as a service, refers to the delivery of cloud-based software applications over the internet. SaaS products offer more than just applications or software; their most significant value point stems from the "as a service" component, meaning the entire operation is managed by a SaaS provider.
Everything from setup and installation to maintenance and support is taken care of so businesses can use the software without worrying about the logistics of it. A few examples of SaaS companies you may be familiar with include Salesforce, DropBox, or the Google Workplace suite of applications.
How Does UCaaS Work?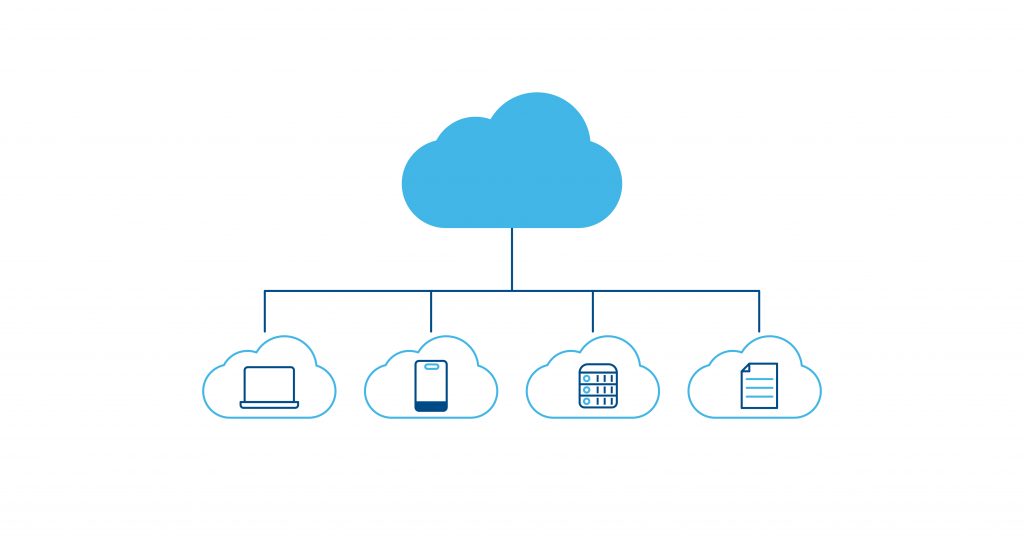 Like any other SaaS solution, UCaaS offers a product and comprehensive service (Unified Communications + services). It's the all-in-one term for cloud-based, remote communication resources, including:
Instant messaging

Audio and video calling

Mobile features

Voice over IP (VoIP)

Desktop sharing

File sharing
Alongside those features, UCaaS subscribers also benefit from receiving setup, training, and support to ensure their communication channels work where and when they need it.
In a nutshell, someone using UCaaS gets multiple communication tools, including messaging, audio, and video calling, on one streamlined platform managed by a UCaaS provider. The UCaaS provider ensures the end user never has to worry about setting up their software, manually installing updates, adding new users, or troubleshooting.
What Are the Features and Benefits of UCaaS?
As you've likely picked up, UCaaS makes life easier for businesses to communicate effectively, especially ones with remote and hybrid employees. Let's take a deeper dive into the features and benefits UCaaS offers.
Mobile
UCaaS solutions give teams workplace mobility, meaning they can work anywhere, anytime. Since the capabilities of a UCaaS system are on the cloud vs. a physical office or landline, users can access their communication channels anywhere they have internet access and a mobile device. Cloud-based communication allows people to take or make work calls in the office, in their car, from home, you name it — without the need for traditional phone systems.
Unified Communication
Unified Communication is perhaps the most prominent feature and benefit of UCaaS systems. By utilizing a single platform that integrates a phone system, video conferencing, chat, screen sharing, and file management into one hub, users have access to a world of streamlined communication channels at their fingertips.
For example, say a situation arises where you need support from a remote software developer on your team. A UCaaS system allows you to check the developer's availability, message them, and bring them on a call in a matter of seconds without needing to pick up another device.
Video and Audio Messaging
Video and audio messaging on UCaaS platforms are very similar to the communication features of Apple products. Much like Facetime and iMessage are connected and cross-compatible, UCaaS systems allow seamless video and audio messaging on a single integrated platform.
Users can directly start a video call from a chat conversation and vise-versa. Not to mention, UCaaS systems provide crystal clear high-definition audio and video quality when paired with a high-speed internet connection. All it takes to work across multiple devices is a single app, too, meaning you can access all the audio and video messaging you need from your phone, desktop computer, laptop, or tablet.
Why UCaaS is Relevant
Cloud-based communication is no longer a trendy workaround to the pandemic. Businesses that find resources to bridge the gap between alternative workplaces become more attractive to prospective hires. In-person companies utilizing UCaaS systems also enhance their everyday operations to become more streamlined and efficient.
LDI Connect: UCaaS
LDI Connect is on a mission to change the way people do business through Unified Communication services. Get everything you need to connect your team and all the setup, training, and support to ensure it works where and when you need it. Choose between Unified Communication systems including Zoom, Microsoft Teams or our proprietary in-house system, LDI Elevate.
Don't know where to start? Our partner-certified experts can make recommendations based on your current needs and goals to create a custom solution for your business.