Five Simple Fixes For Your Office Printer
Canon | Color Graphic Solutions | Color ToolBox | Help Desk | Managed Print | Office Copiers, Printers, and MFPs
85% of all service issues are solved through help desk support, saving you valuable downtime. Sometimes a simple fix is only a call away
When partnering with a business equipment company, best practices dictate that you opt for one with strong help desk support. Sometimes the emphasis is on a serious repair, but most smaller issues can be resolved through the help desk. Looking through what came through our phone lines last week, these are the top five questions:
How do I clear a jammed piece of paper from my printer?
It's hard to believe that in this day and age, with all the technological advancements we have witnessed, we are still having paper jamming issues. According to industry analysts, misfeeds (as they are more correctly called) happen much less frequently with today's equipment, but "paper is still paper" with all its impurities and quirks. It shouldn't cause your operation to shut down. A qualified help desk professional can walk you through even the most disastrous paper misfeeds, and get your unit back up and running. If this happens more than once in a day, our help desk recommends you place a service call to have our manufacturer-trained technical staff replace rollers and belts that may be worn out.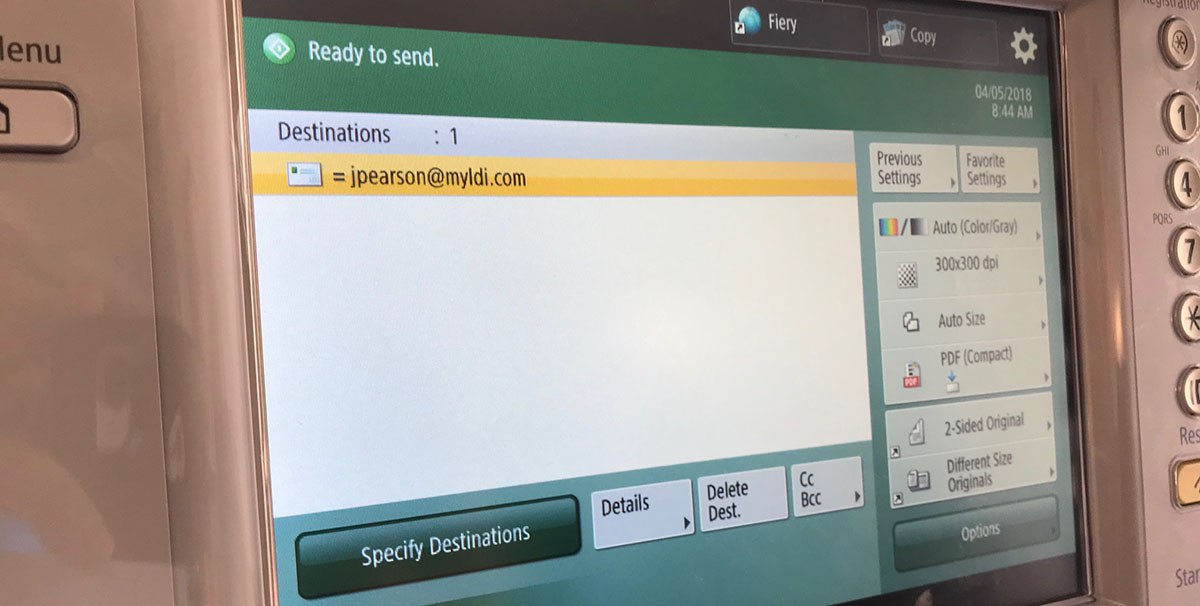 How can I preset my email address into the printer's scanning screen?
Depending on the printer, you can typically program your email addresses using the printer's display with only a few key strokes. This will enable you to scan a document back to your work station without having to enter your entire email address every time you scan. This is also a good time to remove any older unused email addresses.

An indicator light flashed on my copier screen, stating "empty waste toner." What should I do next?
During the copying process, additional toner that is not fused to the paper is vacuumed into a container inside the machine. On some units, the end-user can clean these out, but others require a technician. Trained help desk support staff can walk you through cleaning it out or, if necessary, dispatch a certified technician to clean out your waste toner receptacle. This will keep your copies clean and crisp, ready for more work.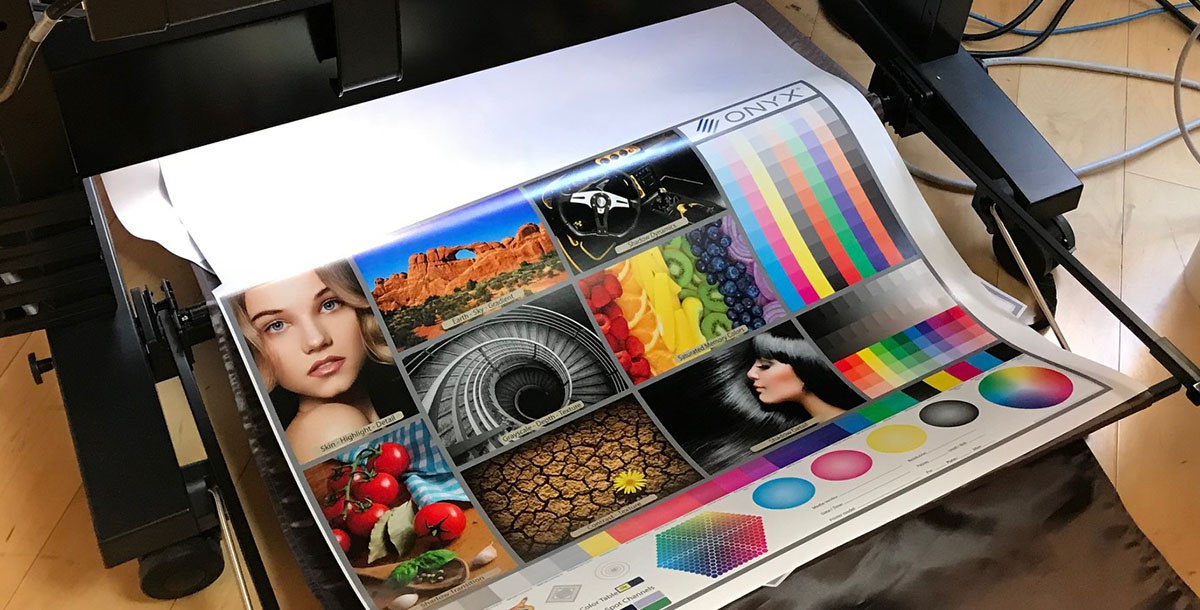 We just got a new color copier which had great color prints in the showroom. Now that we have it in our office, the prints on my designers color monitor do not match the output. Can you assist with helping us get better color output?
You want to get the very best color reproduction from the equipment you use. That's why so many color-critical clients want to calibrate their printer and for optimal output quality. You can also arrange to have a system engineer calibrate your monitors, your printer and your Fiery for a true "what you see is what you get" experience.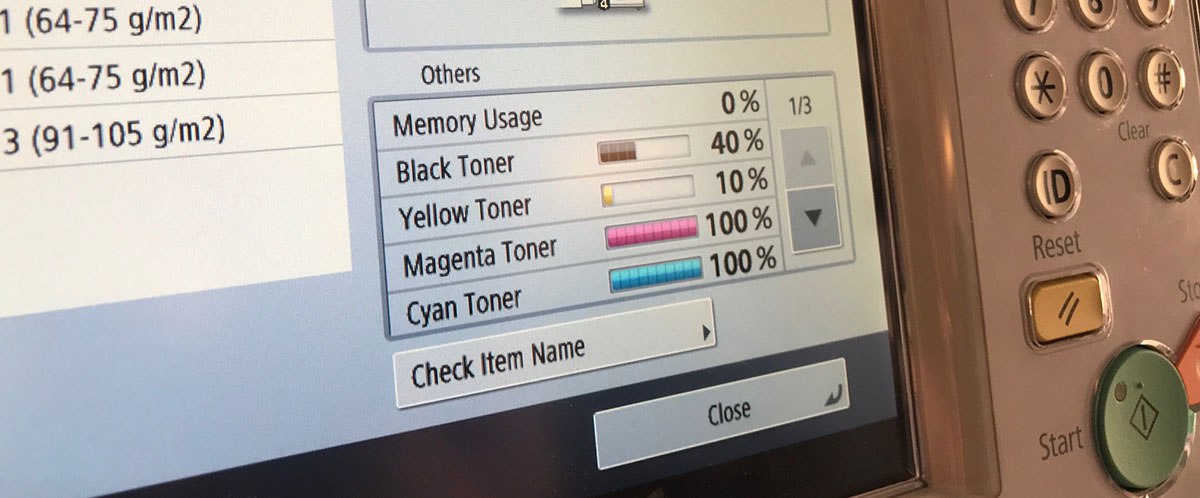 A "low toner" light appeared on my printer's screen. How do I replace toner in my new unit?
Replacing toner in an printer has never been easier. But with four toner units in most of today's machines and so many different models, it can be challenging! Our highly trained staff can walk you through removing the old toner cartridge on any of the models we sell, and get the correct toner into the correct spot in no time at all. He will also recommend you send an email to our state-of-the-art supply division, to replenish the toner you used.
Looking for more tips on how to get the most from your copier?