LDI's Cloud Services: 6 Steps To Expect When Getting Started
Backup and Disaster Recovery | Business Continuity | Cloud Services | Contact Center Solutions | M365 Implementation and Optimization | UCaaS | Unified Communications
Nowadays, most organizations are moving to the cloud for scalability, ease of use, and to minimize downtime.
Still, it can be challenging to know what to expect when looking for cloud services from a cloud services provider (CSP) if you have never worked with one before.
Before providing services, LDI's cloud services team follows a six-step process that introduces new clients to how we work and helps us better understand their environment.
This six-step process helps our team of cloud specialists tailor a custom solution for your organization's needs after analyzing your current infrastructure.
LDI's cloud services team has worked with several prospects and clients to migrate their operations to the cloud.
This article will first cover the cloud services, and solutions LDI offers. We will then review the six steps you can expect when onboarding with LDI's cloud services team.
By the end of this article, you will better understand the steps LDI takes to onboard new clients and why every action is equally important.
What Cloud Solutions Does LDI Offer?
Before diving into the six steps, LDI takes to onboard new clients, it may help to get a better understanding of the solutions we provide.
Cloud services can be tricky to comprehend. Why? Well, there are quite a few terms that fall under the umbrella of cloud services and solutions.
So let's first break down the services and solutions our cloud services teams offers.
Implementation Of Cloud Solutions
Our cloud services team recommends and implements cloud solutions based on your business and technology needs.
Let's review each cloud solution we offer.
Unified Communications
Think of implementing a unified communications solution as a versatile communications channel. This includes voice, video, personal and team messaging, voicemail, and content sharing.
The particular unified communication solutions we offer include Microsoft Teams, Zoom, and LDI Elevate.
While each of these platforms offers something different, our cloud services teams recommend one over the other based on your business needs and goals.
For example, we'd recommend Zoom if you already have a direct messaging platform but want to integrate a video conferencing platform that can house 100 to 1000 participants.
Unified communications can also include cloud-based phone systems and on-premises phone systems.
After getting a better understanding of your phone requirements, we will likely recommend a UCaaS solution.
Contact Center Solutions (CCaaS)
As a contact center solution, we integrate a single solution such as LDI Elevate that combines voice, email, chat, SMS communication to enhance customer support experience.
Suppose your organization has a sales division in need of a streamlined communication solution that helps them organize prospects and customers' names, emails, phone numbers; while also facilitating qualitative cloud-based calls.
In that case, we would recommend a CCaaS solution for your business to help streamline the process.
Microsoft 365 Implementation
Our cloud services team helps assist organizations with defining, acquiring, and migrating to M365 solutions.
We recommend M365 to clients looking for an integrated platform. M365 combines Microsoft Outlook, Teams, Word, Powerpoint, Excel, and various other applications that provide a concise cloud-based environment.
Microsoft DEM Solution
LDI implements Martello Technology Group's Microsoft DEM Experience tool to help clients with the day-to-day management and advanced performance reporting of their applications and services.
This tool helps clients assess the root cause of any issues that affect the performance of an application or network.
Backup, Disaster Recovery, & Business Continuity
Here at LDI, we are big believers in disaster avoidance.
We help clients create backup and disaster recovery plans, along with business continuity plans to ensure that their business has a game plan in place during and after a cyberattack.
A big part of this cloud solution is first understanding their security threshold and then building a plan that works for them.
Our cloud services team integrates hardware and software to ensure that your essential business functions will continue to operate during and after any security-related incident.
Monitoring & Management
Our team of experts can monitor and manage your cloud environment to ensure that everything is running smoothly and securely every day.
We don't have to implement cloud solutions to do this. Meaning, if your company is looking for a CSP to oversee its cloud infrastructure, we're able to do that.
However, at LDI, we consider ourselves an extension of your company when we begin our journey together.
For that reason, suppose your company is using outdated software prone to security risks. In that case, we will ensure that you're aware of this and recommend solutions to help protect your environment.
Helpdesk Support
While cloud technology makes it easier to share files, collaborate with others, and perform day-to-day business operations, glitches and problems are always plausible.
LDI's cloud services team provides both remote and onsite helpdesk support.
We can assist you with any cloud-related issue you have about your software, cloud phone solutions, on-premises phone system, and more.
When faced with an issue, you can call or chat with a support representative and have an issue resolved within an hour of submitting a ticket.
While the SLA will state our particular response times depending on how critical the problem; we will ensure that your problem is solved as soon as possible.
6 Steps LDI's Cloud Services Team Takes To Onboard New Clients
Now that we have outlined the services and solutions LDI's cloud services team offers, let's dive into the six crucial steps we take when getting started with a new client.
Here are six steps LDI's cloud services team takes when onboarding a new client.
Step 1: Facilitate An Engagement Call
It all starts with a phone call. A phone call between us, the cloud services provider, and you, the client, is the first step in discovering what you're looking for.
In addition, we will discuss your pain points, business challenges, the current vendors and products you're working with, your budget, any previous purchase decisions in the realm of the cloud, and finally, whether your office is abiding by a hybrid or remote business model.
By engaging in a call that addresses these critical pieces of information, we as the provider can get a better idea of what you're dealing with so that we know how to accommodate your needs best.
In getting a better read on your business challenges, we can determine whether we'd be the best CSP to do the job.
From the very start of your journey, we believe that an open and transparent dialogue is necessary for our partnership to begin.
Step 2: Analyze Your Current Infrastructure
After the initial step of engaging in an informative discussion, our team of cloud experts analyzes your current infrastructure. What does this entail?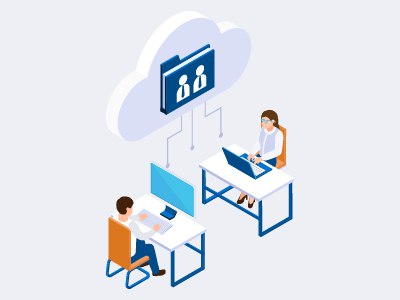 Well, this step is about connecting the dots from what we talked about in the engagement call to what we're seeing on your network.
For starters, we assess your security posture by running a non-invasive IT Security Risk Assessment. This assessment will highlight how vulnerable your network is to possible data breaches.
We then take a look at the current cloud solutions you have in place.
For example, we look at your current SaaS applications to see how they benefit your business. We check to see if they're outdated, need updating, or don't serve your needs at all.
We also analyze the security strategy you have in place and if it's currently being followed.
This second step is about level-setting and matching your requirements with your current infrastructure's capabilities.
Step 3: Build & Design Cloud Architecture
Now that we've addressed your needs, challenges, and goals by analyzing your cloud environment, we start building and designing a cloud solution.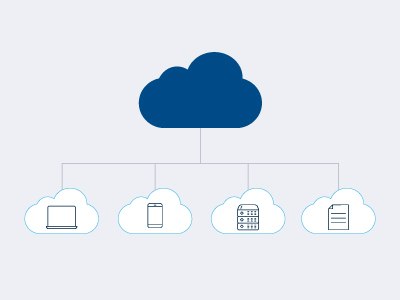 This third step is where LDI's cloud services team marries the technology with your business requirements to align them.
Your office structure and workflow play an enormous part in ensuring that the solutions we recommend are a good fit.
For example, let's say your goal is to migrate your business operations to the cloud. We're talking about email correspondence, file sharing, data storing, and seamless collaboration.
In that case, LDI would build and design a cloud solution around the implementation of Microsoft 365.
Seeing as the M365 ecosystem incorporates email, Microsoft Teams for communication and collaboration purposes, Microsoft Outlook for email correspondence, Sharepoint for file sharing and data storing, your company would have one streamlined cloud solution to fit your business needs.
Now not every cloud solution looks the same, and that depends on what your business needs are, and capabilities are.
However, in building and designing a solution for your company, LDi's cloud services team likes to fill in the gaps with streamlined technology that your company will feel comfortable and empowered using.
Step 4: Demonstrate Each Cloud Solution
It would not be fair if our cloud services team just recommended solutions and suggested you implement them without seeing how each solution works.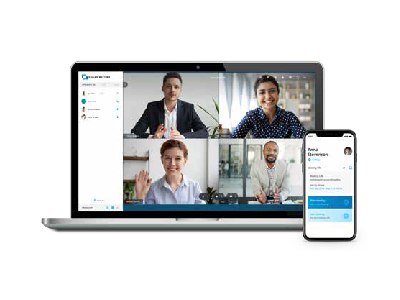 Demonstrating helps you see how it would best fit into your current workflow.
This fourth step is where we demonstrate how the solutions we recommend play out in real-time. While talking and analyzing are all practical steps, we firmly believe you'll need to see it in action to understand how this solution can help your business.
For simplicity, we provide a virtual demonstration of the cloud technology we recommend.
For example, suppose we recommend incorporating zoom for your video conferencing needs. In that case, we provide a remote demonstration of its features, controls, and how it works.
From here, you can agree or disagree with implementing the cloud solutions we recommend. So if you're unsatisfied with what we've come up with, we can explore other avenues to get you to your end goal.
A demonstration helps bring the cloud solution to life to imagine whether it is the right fit for you.
Step 5: Present Deliverables & Review Customized Proposal
After demonstrating the cloud solution, we've designed for your business needs, we present the deliverables and review the customized proposal together.
The deliverables are essentially all that we learned from assessing your environment to the solutions we feel would best meet your needs.
Think of the customized proposal as a documented version of the cloud solution we designed for your business and technology needs. This proposal will cover each solution that you agreed to implement and that we demonstrated.
Whether you choose to implement only one solution, such as enforcing SaaS Data protection or an entire ecosystem, it will all be presented and detailed in a written proposal.
Step 6: Send Contracts Over To Start Providing Services
While this step may be the easiest to comprehend, it's quite possibly the most crucial step of all. Why?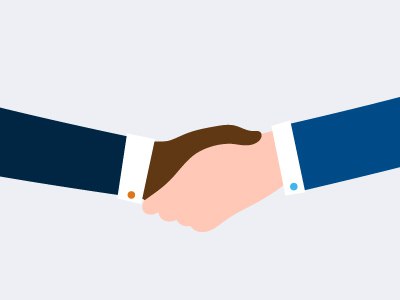 Well, these contracts include a service level agreement (SLA), Terms and Conditions, and a document reviewing the scope of work to be provided.
These contracts initiate the beginning of LDI's partnership with your organization.
By reading through these contracts, your company will better understand what LDI is responsible for regarding the services and solutions to be implemented moving forward.
Is Your Business Ready For LDI's Cloud Services?
Now that you have read about the cloud services and solutions LDI's Cloud Services team offers, along with the six-step onboarding process we provide, are you still unsure whether you'd like to start your cloud journey with us?
If the answer is yes, that's no problem! Let's see if we can address some of the underlying concerns you may be having here and now.
Whether your business requires full-boat cloud services or only one cloud solution, our cloud services team can help you.
Yet, suppose you're still unsure of whether migrating to the cloud is right for your business; then taking a bit more time to assess whether you want to enlist the services of a CSP may be the best next step for your organization.
Here at LDI, we want to help ensure that the cloud solutions you implement meet your business's needs and help facilitate better connections with your end clients.
To learn more about LDI's cloud services, speak with an LDI representative today